about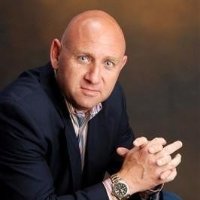 Mark Benson
Principal
Located in Andover, Mass., Northern Associates is family-operated firm whose emphasis is on providing the highest quality professional services for commercial and residential projects. My father started the company in 1959 and one of the most important things he passed along was the importance of building relationships.
As a full-service civil engineering firm, we provide all the expertise and support of a large company – but we also add that personal touch. We're on a first-name basis with all of our clients so we know how to best meet their individual needs.
Quality services at low cost
Northern Associates offers a wide range of land surveying services (see our Services page) at a cost that is unmatched by our competition. We have invested in the most efficient digital technology available in order to deliver quality maps that your architect, contractor or municipal agency will find easy to use.
At Northern Associates, we don't just provide services, we partner with you on each project. It's a collaborative process, where we explain all the details – from the initial planning stages through the completion of construction.
Call us anytime
We are always available for advice or to answer any of your questions. In addition, we are experts in Massachusetts land and construction laws, and are familiar with zoning regulations in Massachusetts and New Hampshire.
Whether it's a small job or a major construction project, we're here to make the process easy, affordable and professional.
Contact us at 978-837-3335 or inquiries@northernassociatesinc.com.